!base href="http://www.billos.ca/">
Kruger Park January 2005
Bill's solo trip
(while Heather was away getting chilled in Ottawa...)
Hippo in the Sunset Dam near Lower Sabie rest camp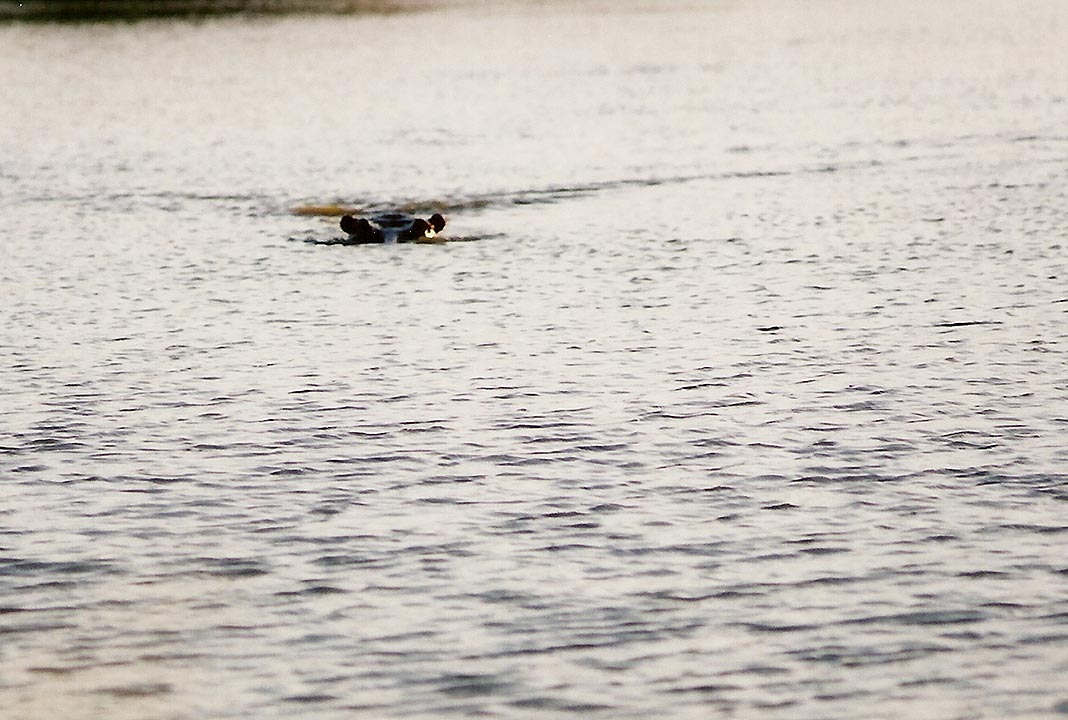 Evening Sun lights up the Baboon Salon de beaute.......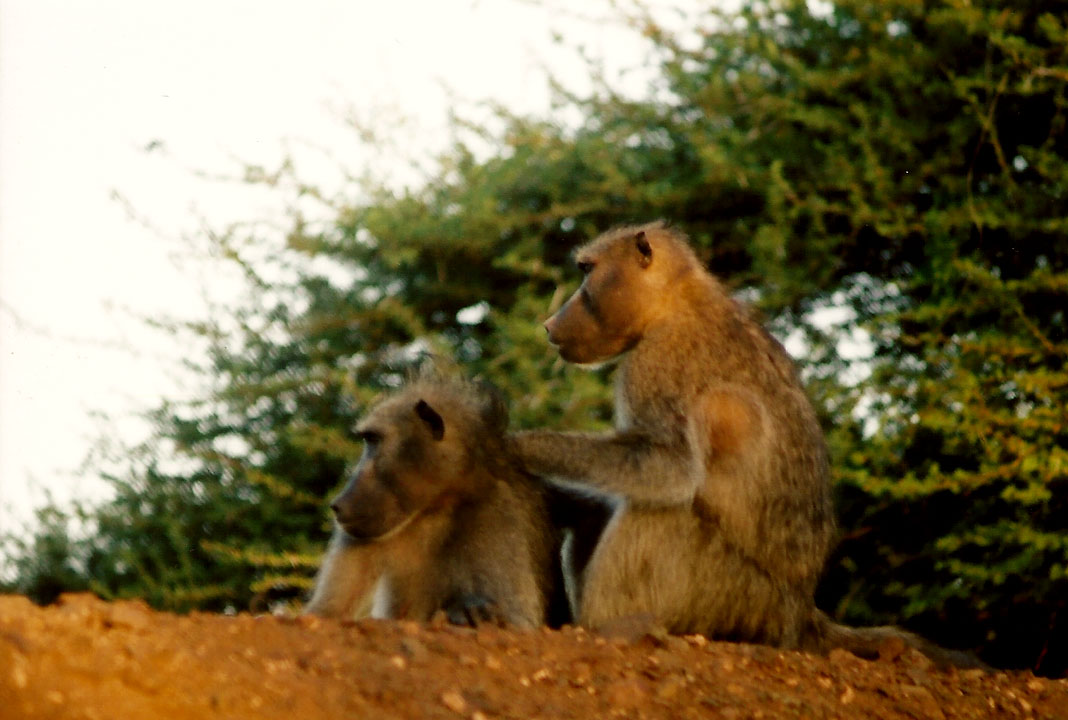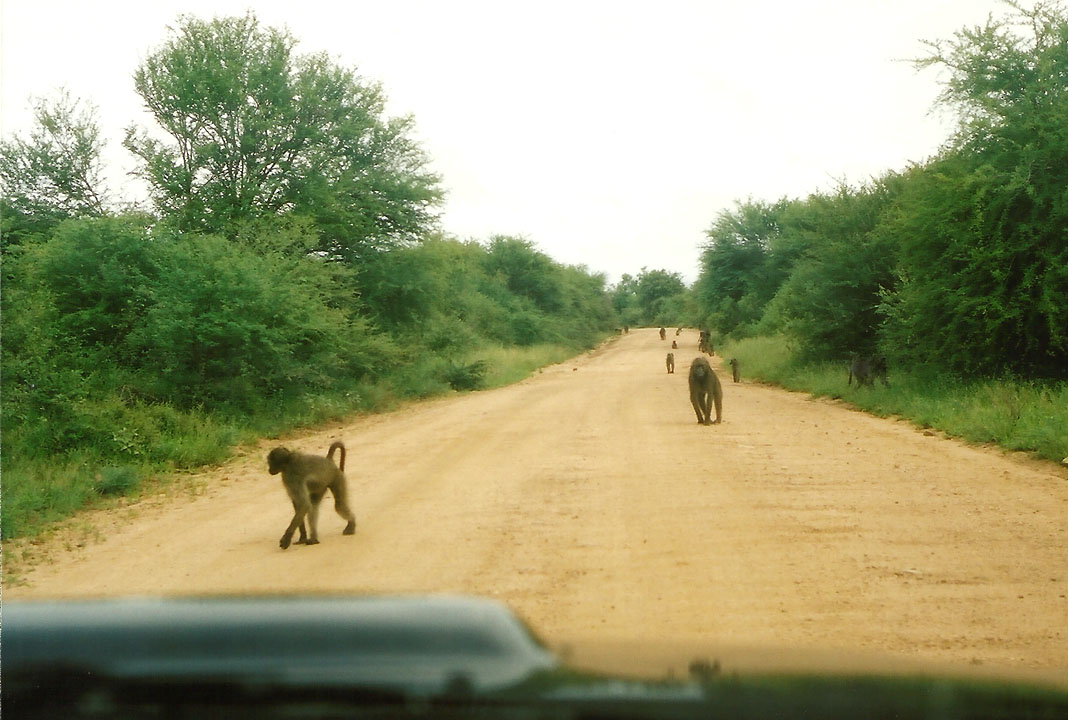 Early morning on the main road to Skukuza.....not your usual road hazard

View from the Lower Sabie low level bridge along the Sabie River towards the rest camp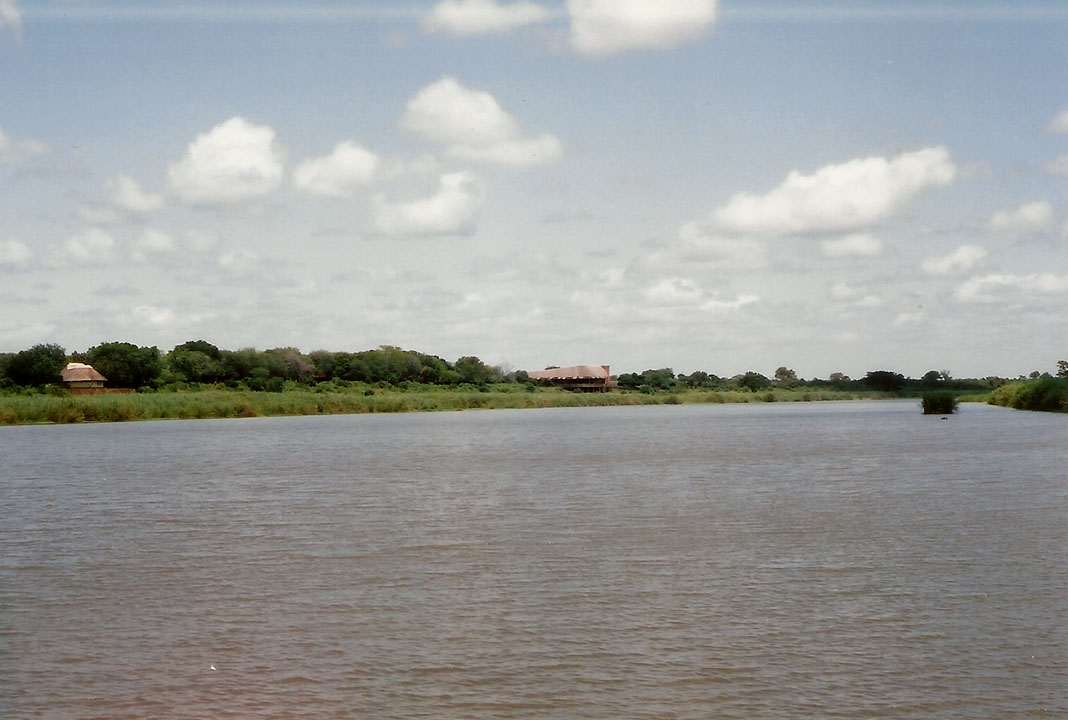 Saddlebilled stork - a threatened species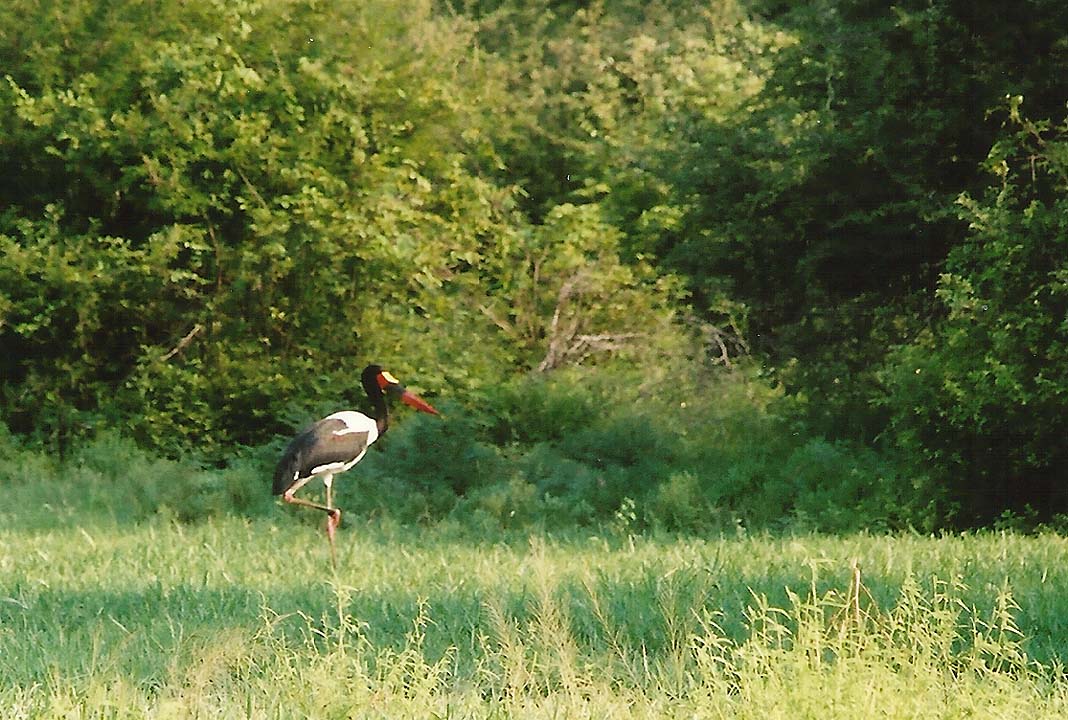 Bataleur eagle pair .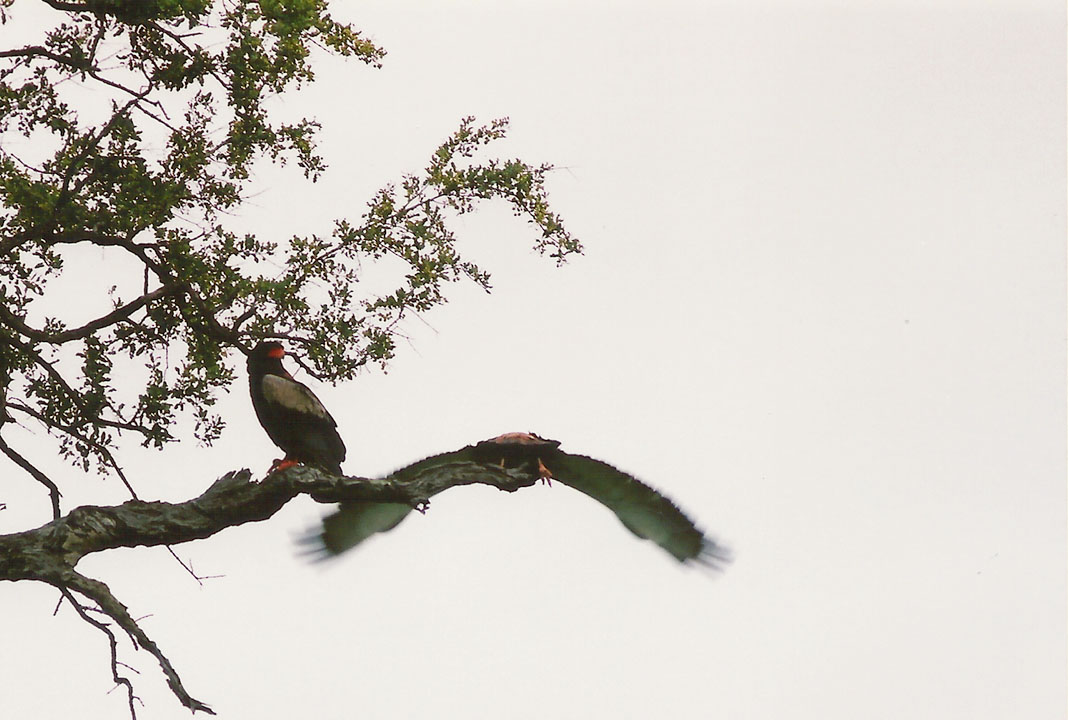 Tawny Eagle sits in the tree near the Bridge.