KRUGER PARK CENTRAL REGION
December 22 - 27, 2005
An exploration further north in the park than we had been before, from Satara via Olifants to Letaba
Close to Satara - Plenty of elephants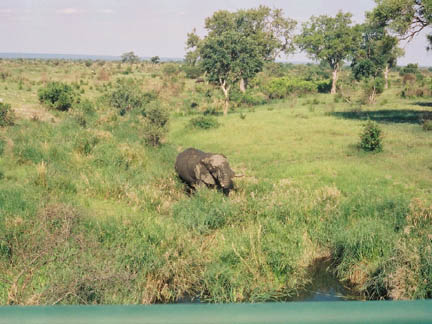 Lone male chows down on some luscious riverbank grasses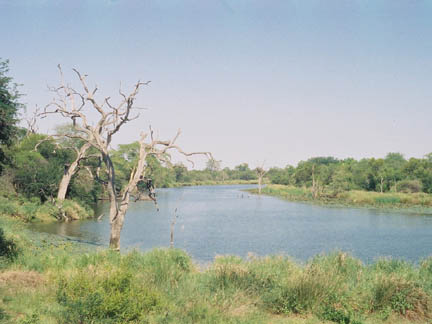 Bobbejaan Krans pool, close to Satara.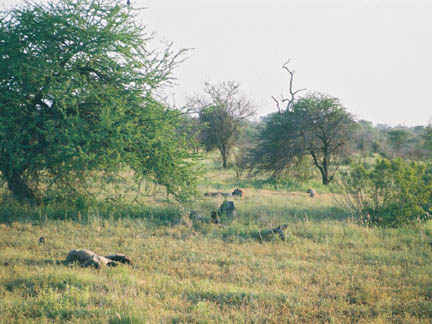 A group of Hyenas and their cubs wakes up after an overnight feast..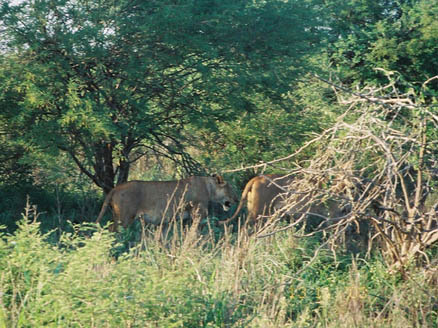 On the road to Timbavati from Satara, a group of Female cats.....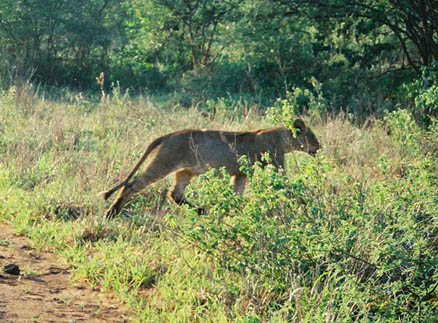 ........crossed our track in the early morning....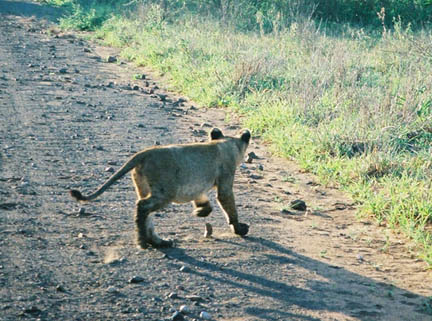 ..with seven youngsters.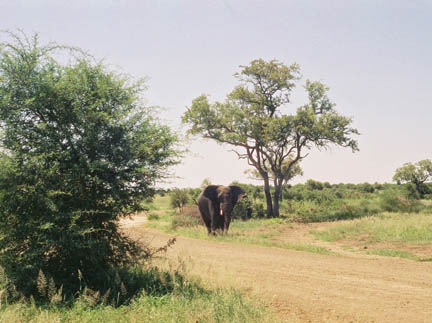 Approaching Bangu waterhole on the Olifants road....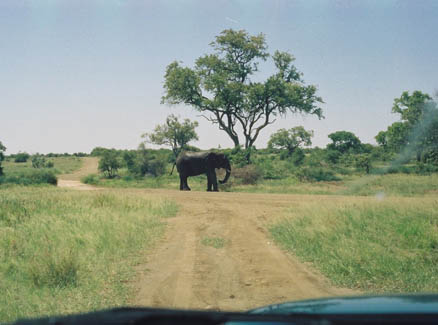 .....plenty of Olifants near Olifants!.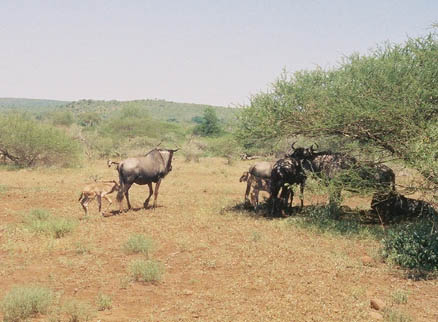 These wildebeest were giving birth under the bush.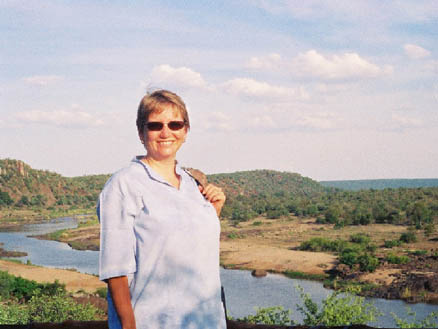 Heather at Olifants lookout.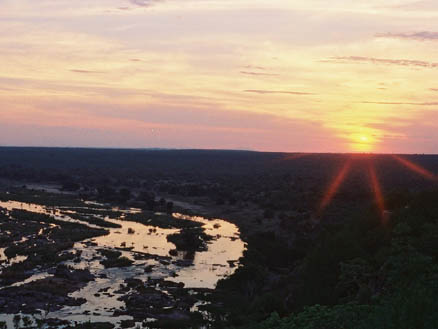 Sunset from the camp overlooking the Olifants river..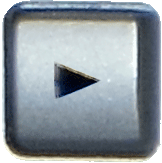 All pictures &copy 2006; Bill Osborne and Heather Cameron Billos.ca V7.5.06