This Iconic Swaziland road sign is at the entrance to Hlane National Park.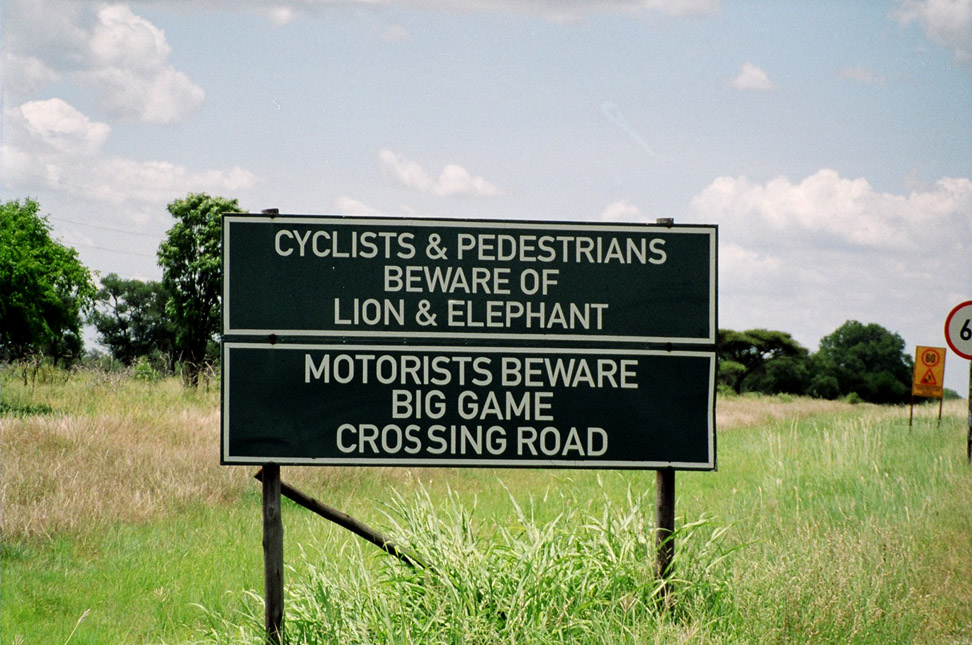 Reilly's Rock Lodge: The front entrance.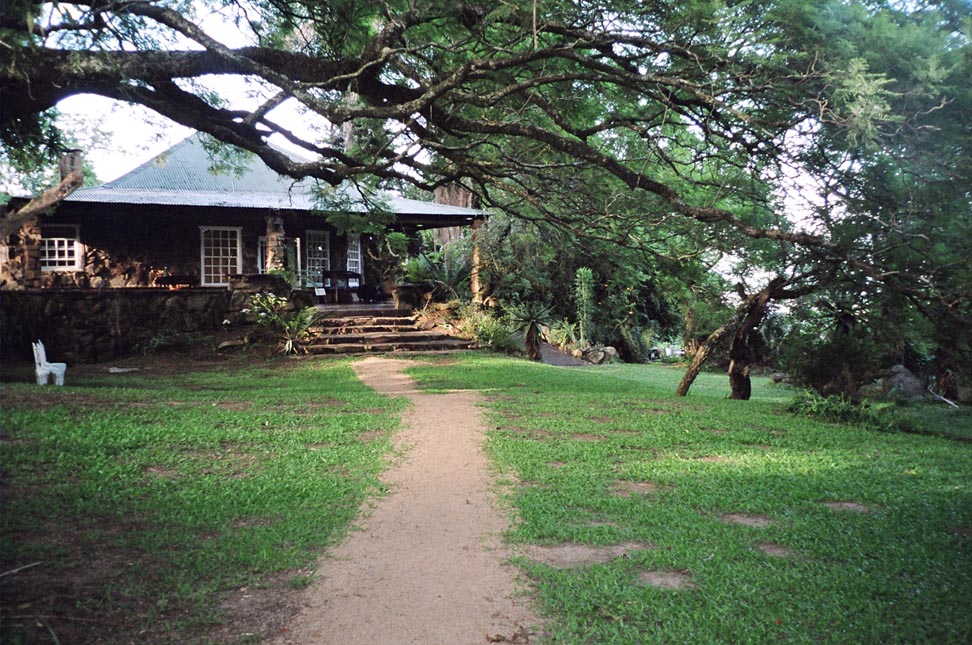 Reilly's Rock Lodge: The rear terrace and Garden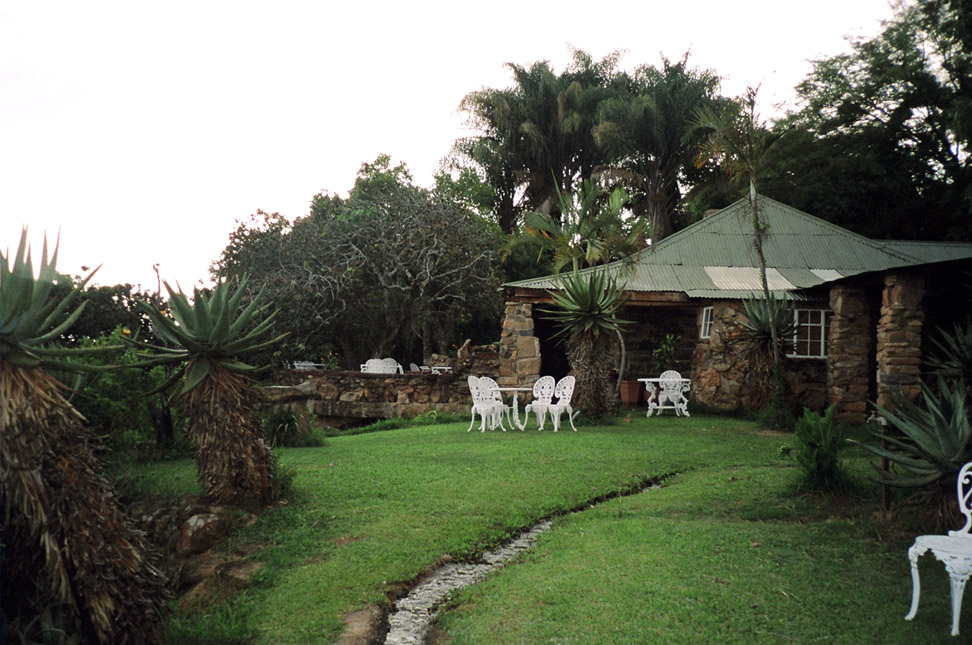 General View from the park looking up towards the lodge which is among the trees on the hill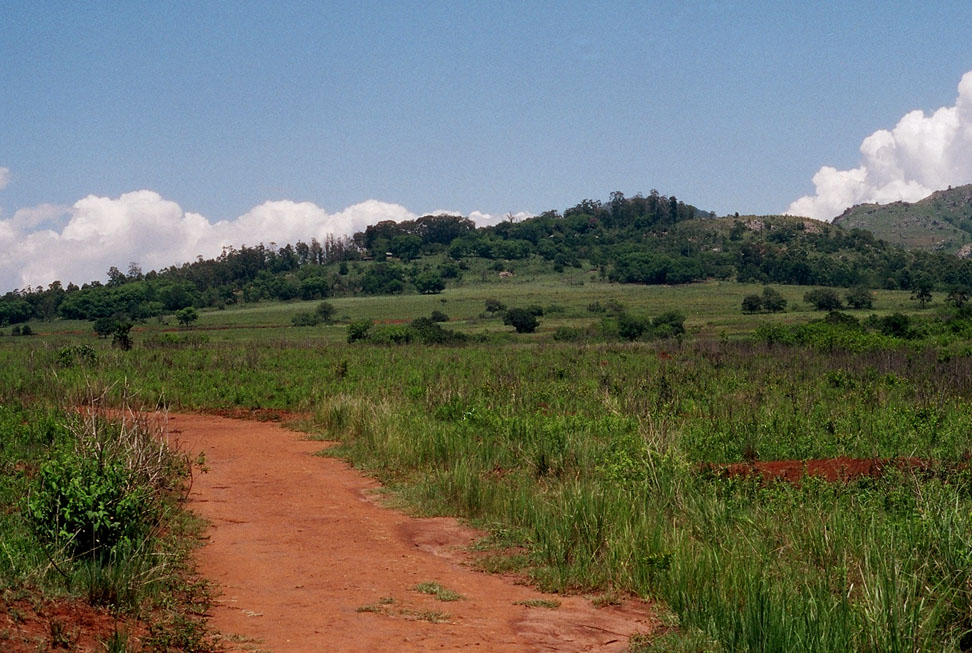 General View of the Ezulwini Valley, showing how green and lush (and rainy) Swaziland is.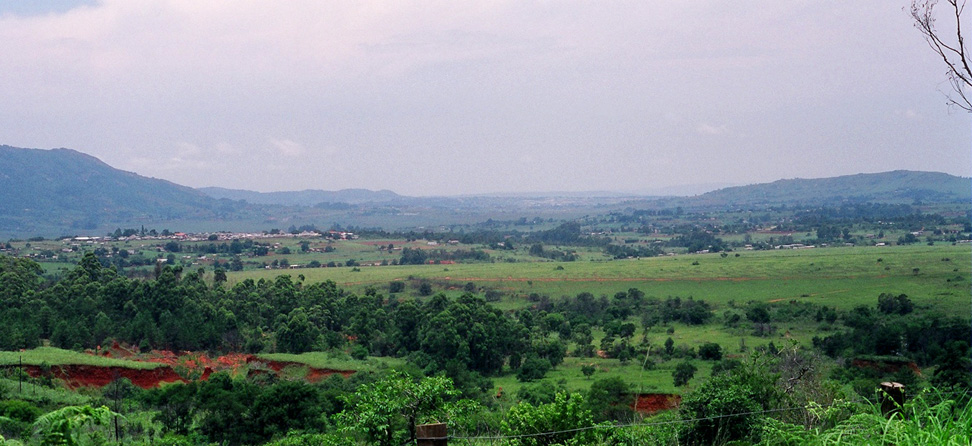 Speaking of which a rain storm sweeps in past execution Rock in Mlilwane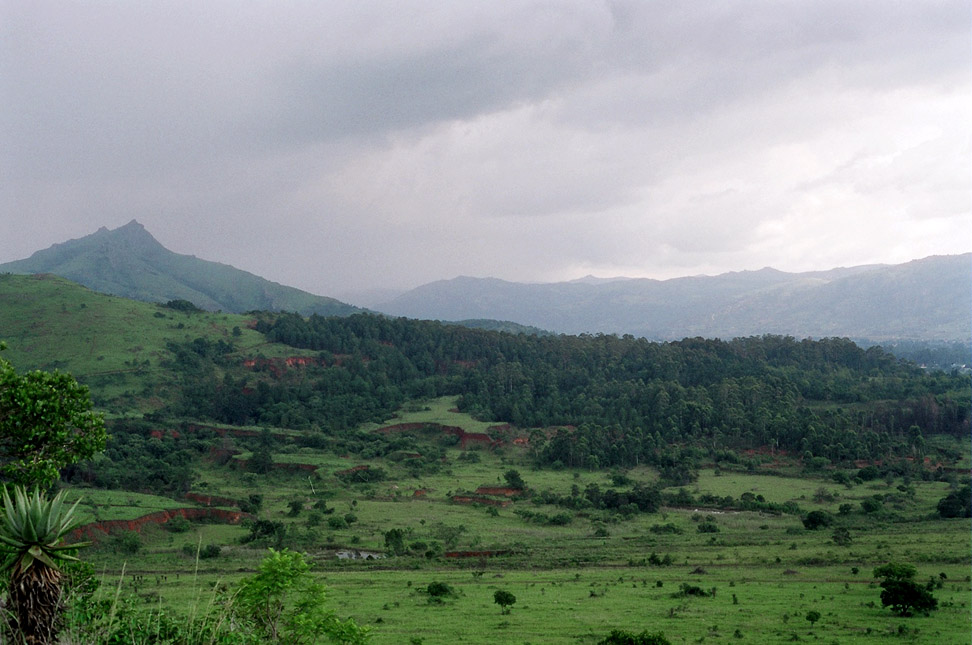 Execution Rock, so called because this is where the Swazi King oversaw the execution of malefactors.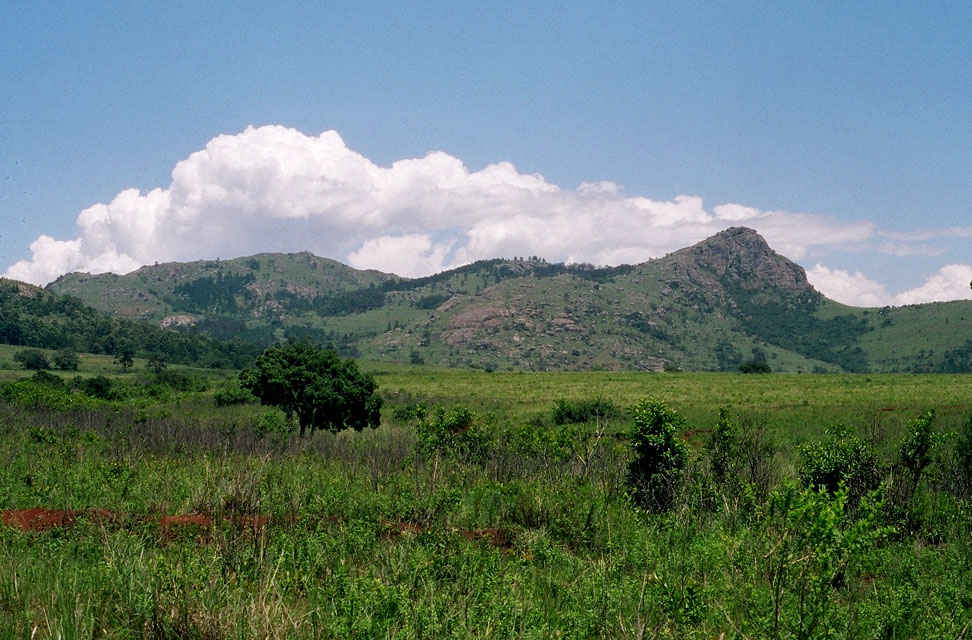 There are walking trails right to the top of Execution Rock from the lodge, but I only went halfway up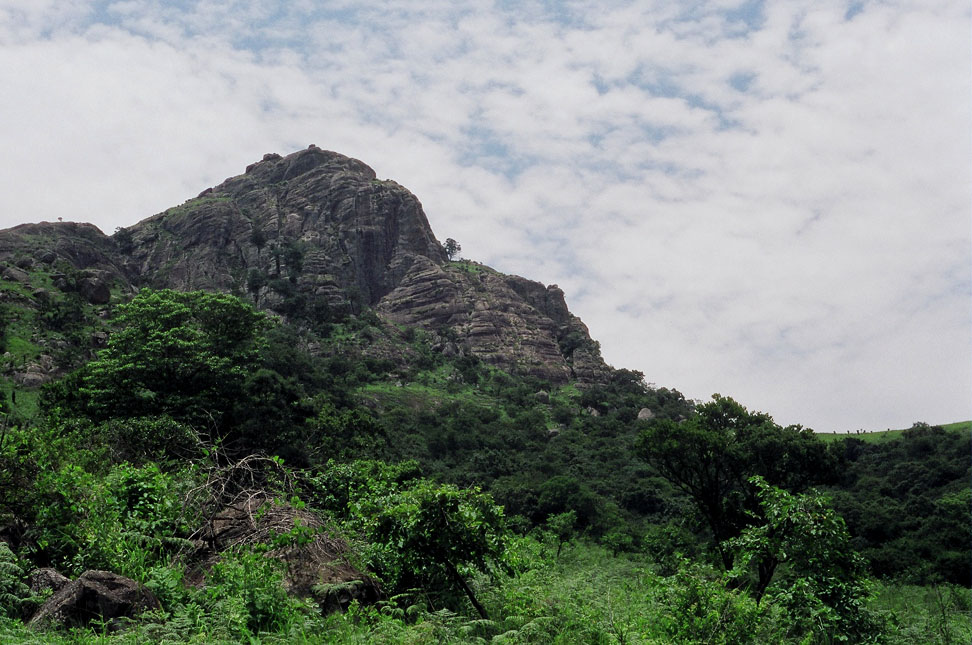 The Hippo Dam at Mlilwane, showing just how Africa can look completely different from what you expect - this could be Scotland or Wales or Nova Scotia!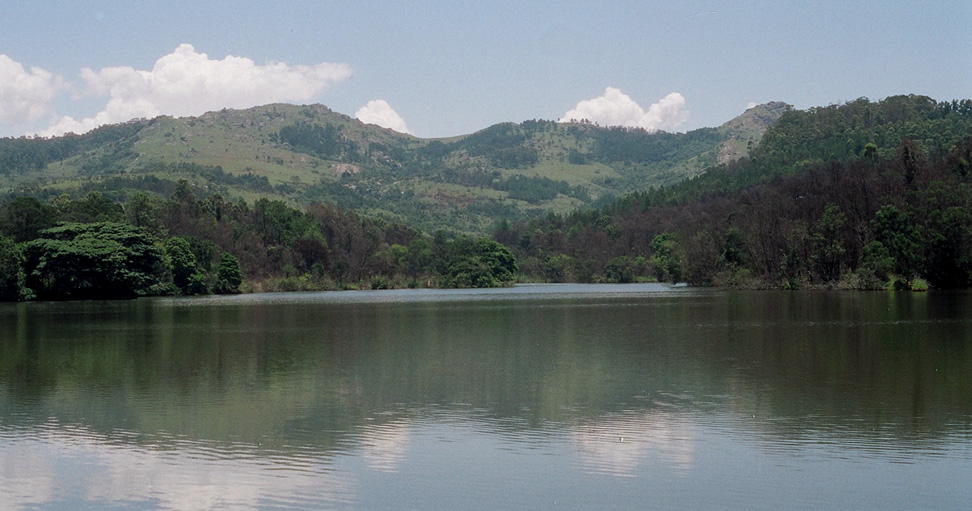 Heather at the Reilly's Lodge Lookout over the Ezulwini Valley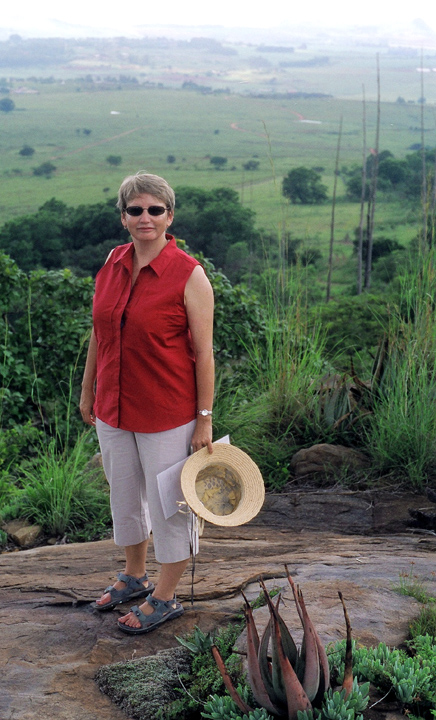 Christmas Eve - Heather Settles in after a hard day!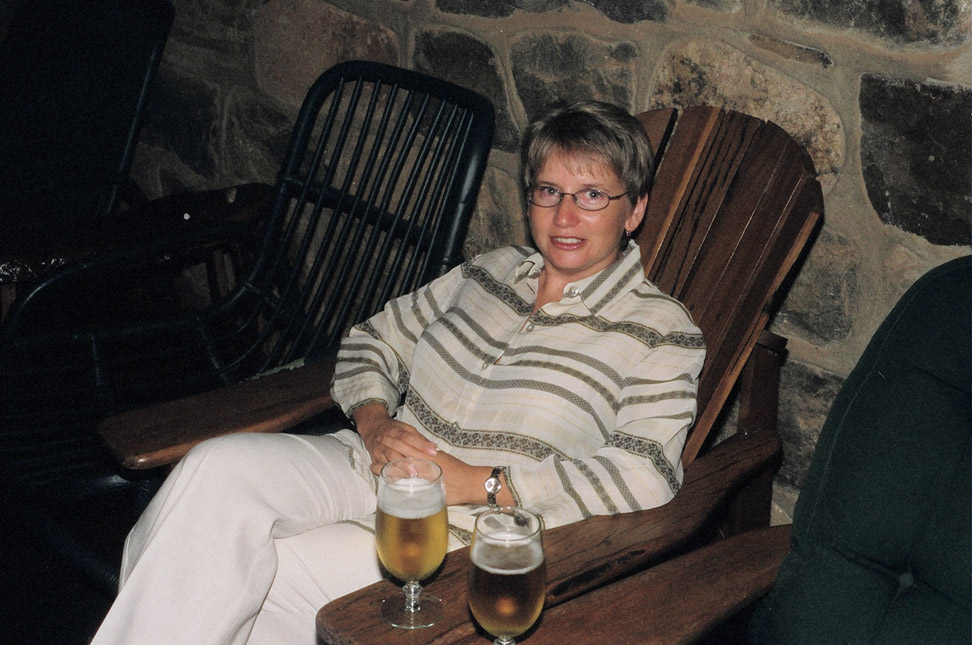 Bill Celebrates Christmas dinner at the Reilly's Lodge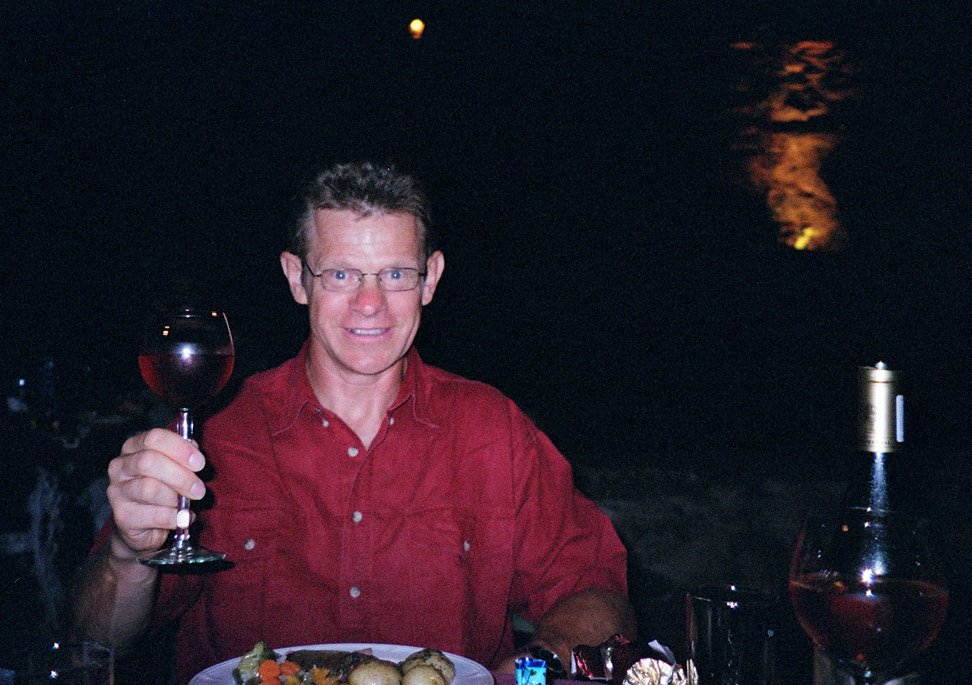 Heather pausing between courses!