On the southwest of the park via the Malelane gate towards our first stop at Pretoriuskop.
We entered the park of course fully expecting that our first sighting would be millions of impala.
Our hopes of other sightings were raised by the tracks of rhino.....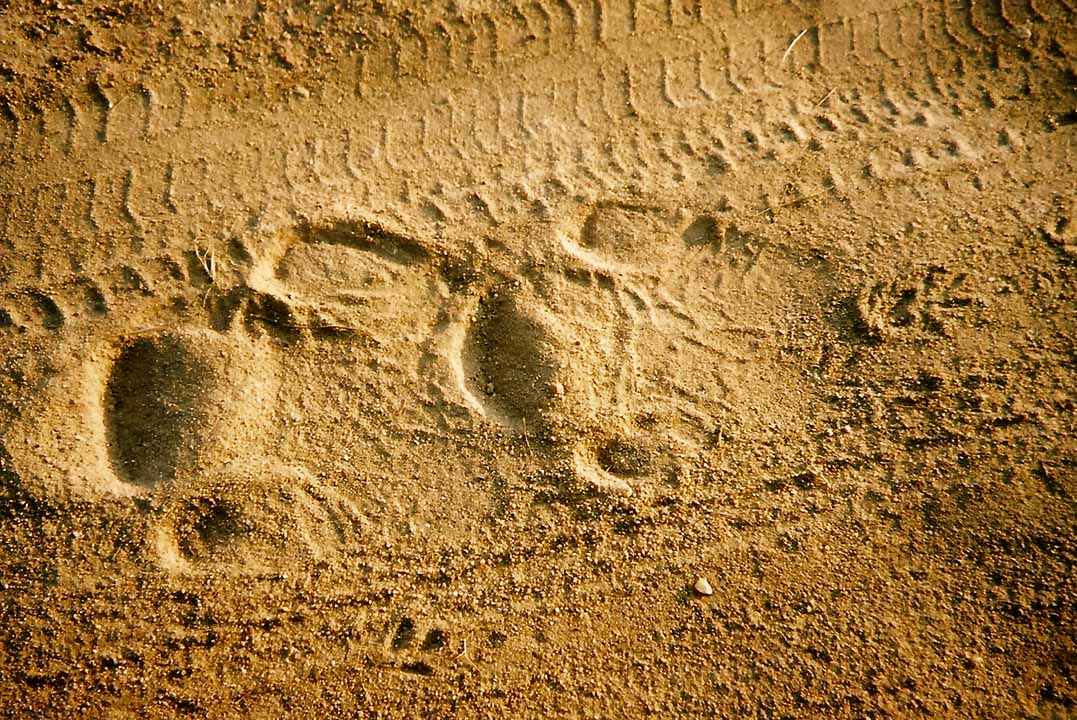 But it was still a bit of a surprise then when the first thing we saw was.............
....................Rhino!!!!
And not just one......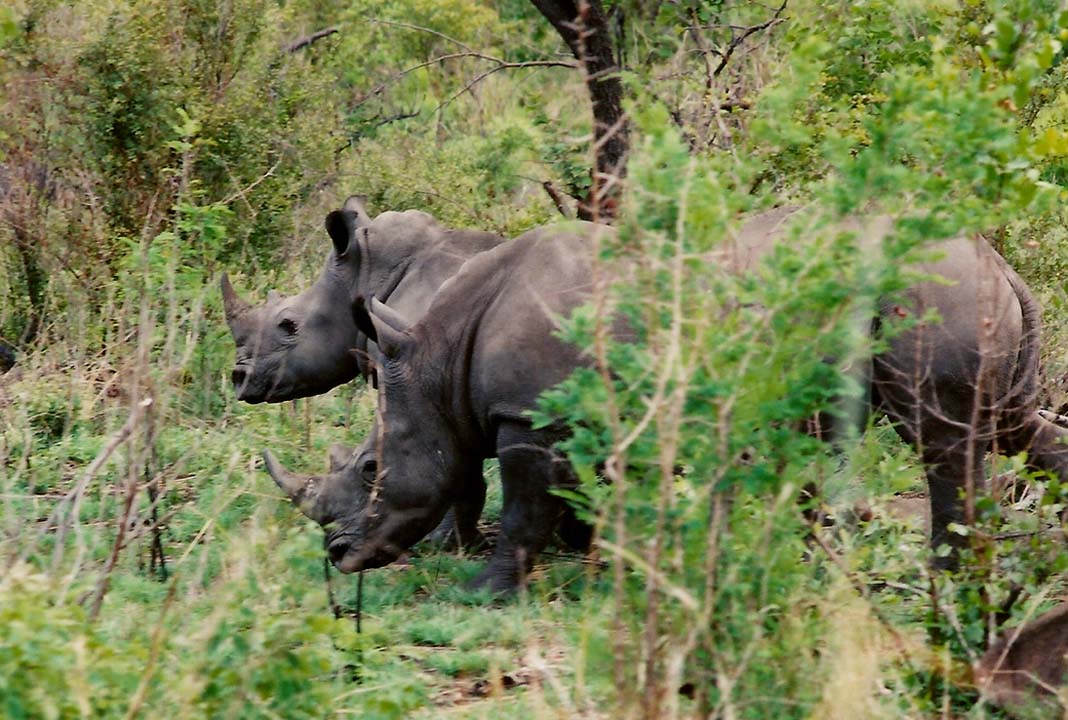 But the impala soon showed up!!!!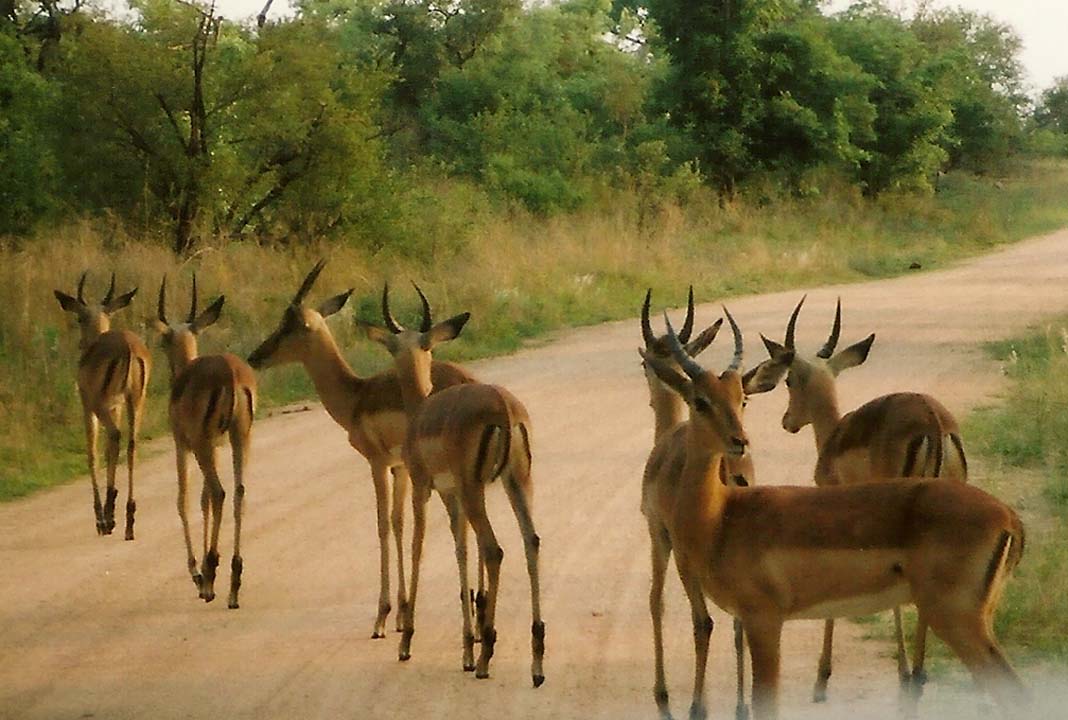 I still say that these are in fact miniature Rhino......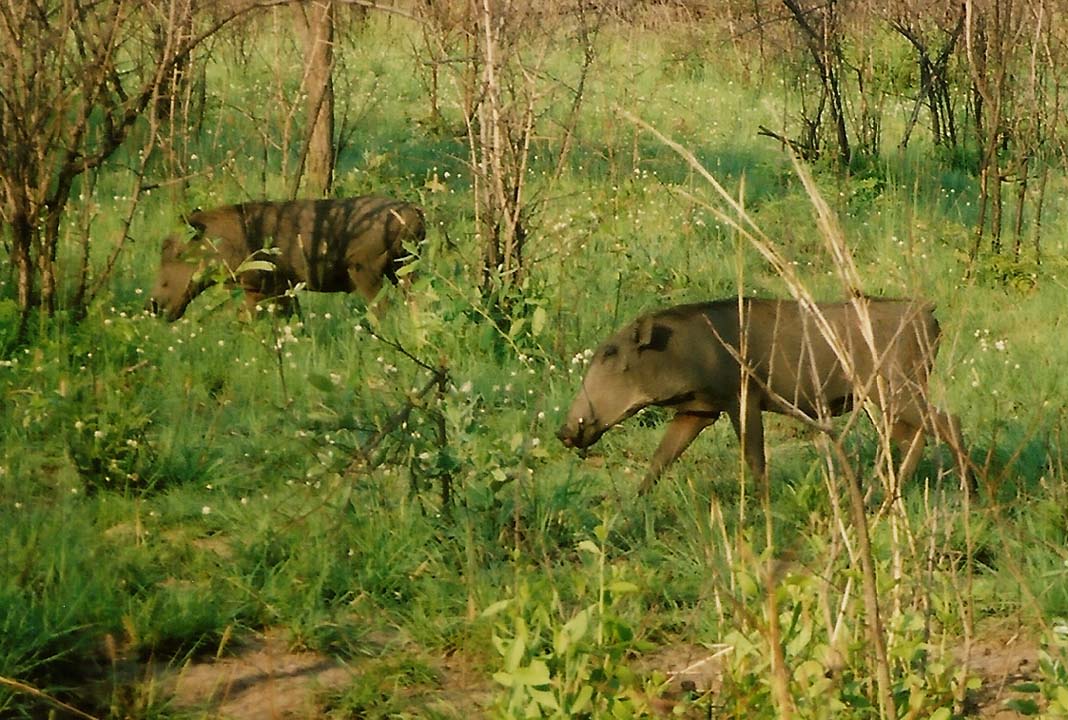 (they are of course warthog)
General view of our Rest Camp at Pretoriuskop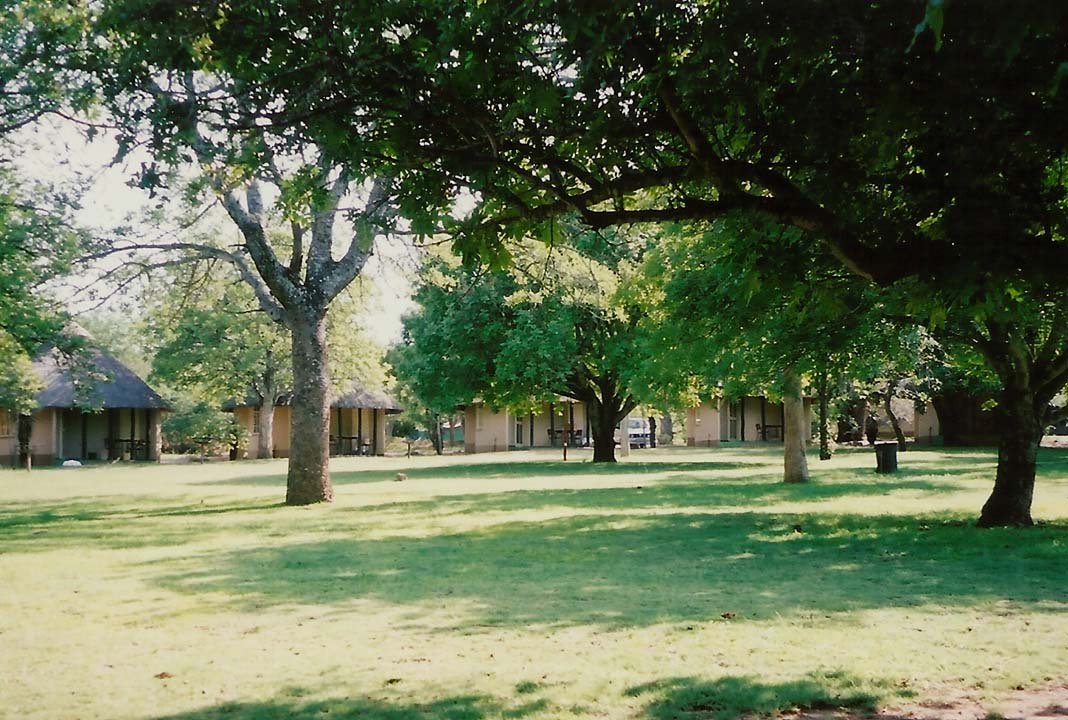 Flamboyant trees at Pretoriuskop are non-indigenous and are a relic of the original view of a true "park" environment rather than the "wild" state of the current park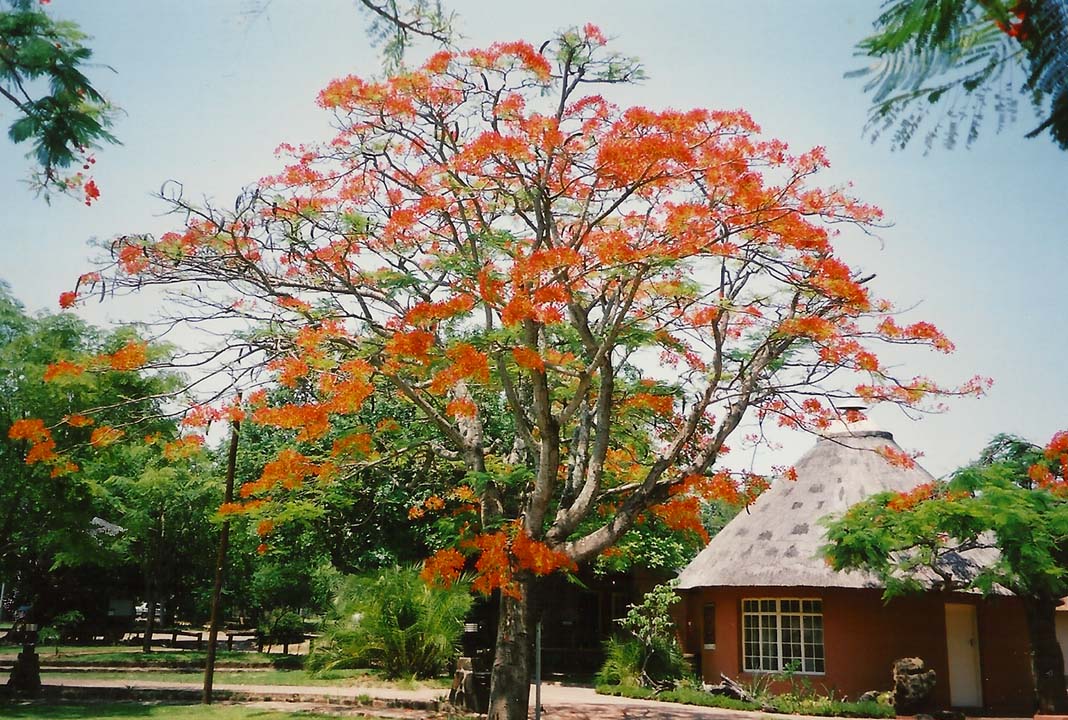 Our "Hut" (Self contained with showers and airconditioning, but communal kitchen.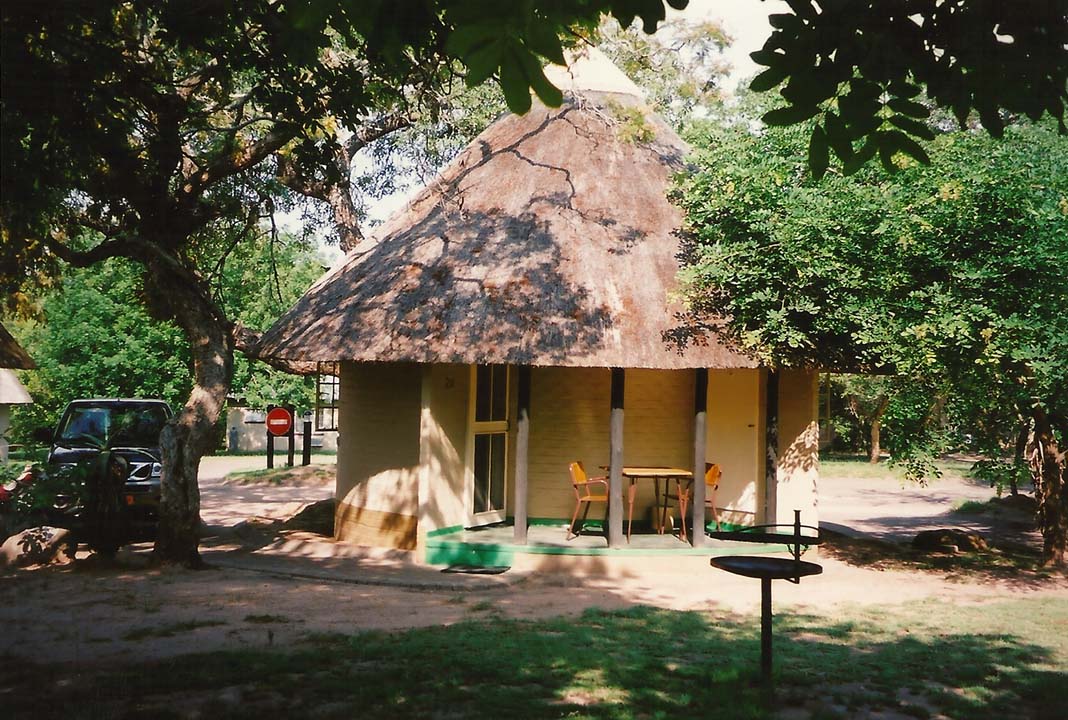 Back on the road to Skukuza the next day we saw a Leopard....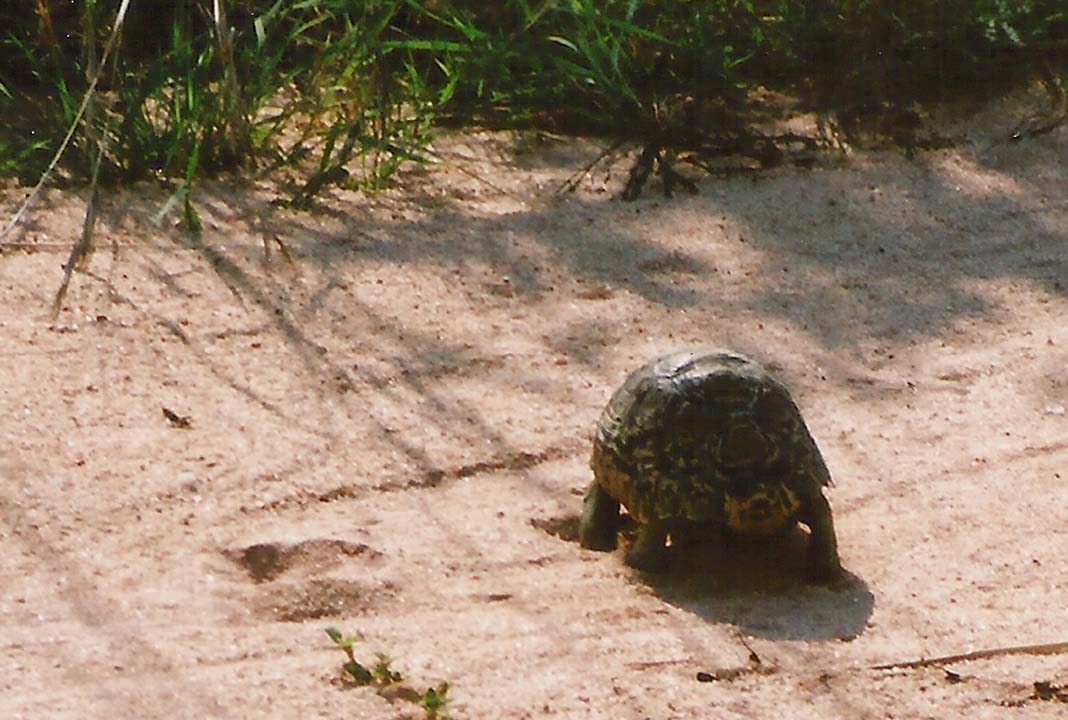 ...tortoise.
Here's a mean looking fellow...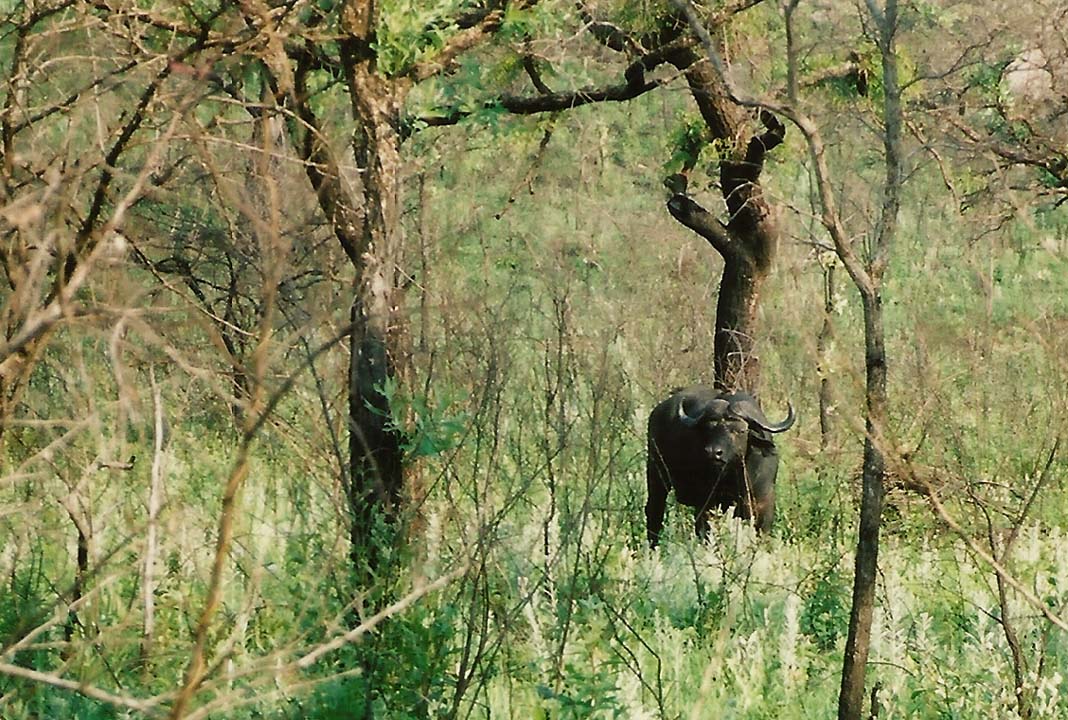 ..mind you the surprise would be a non-mean-looking Buffalo.
On this trip our only encounter with an elephant was somewhat sudden.....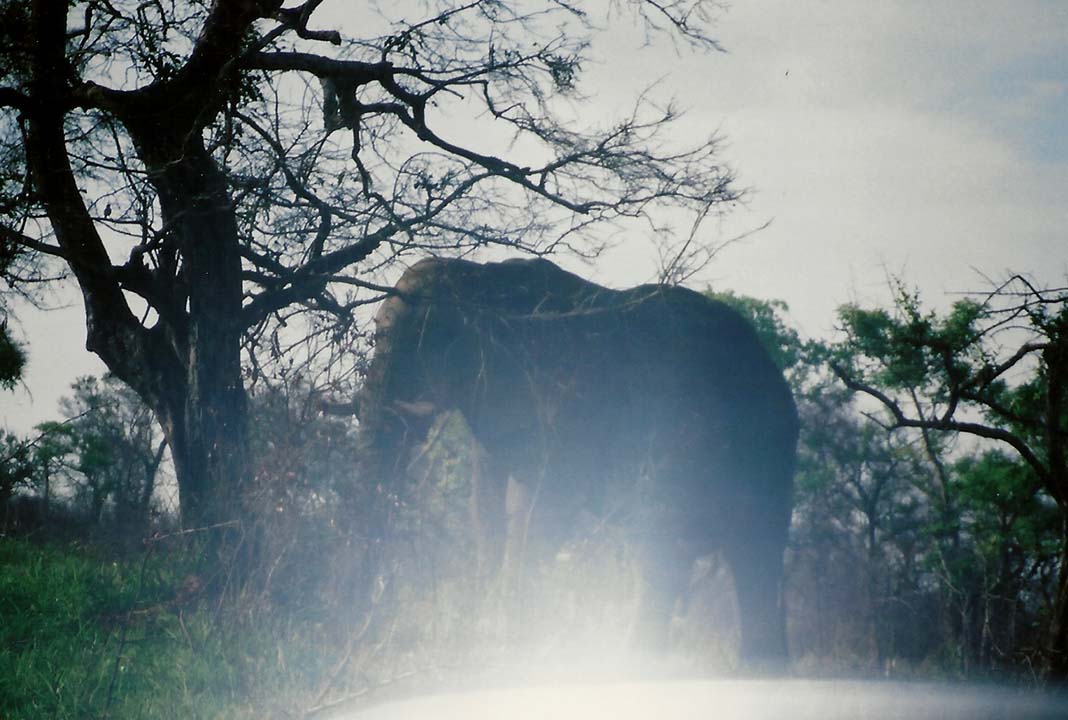 We spent a good couple of hours travelling alongside the Sabie river,
quite pretty but very few animals about.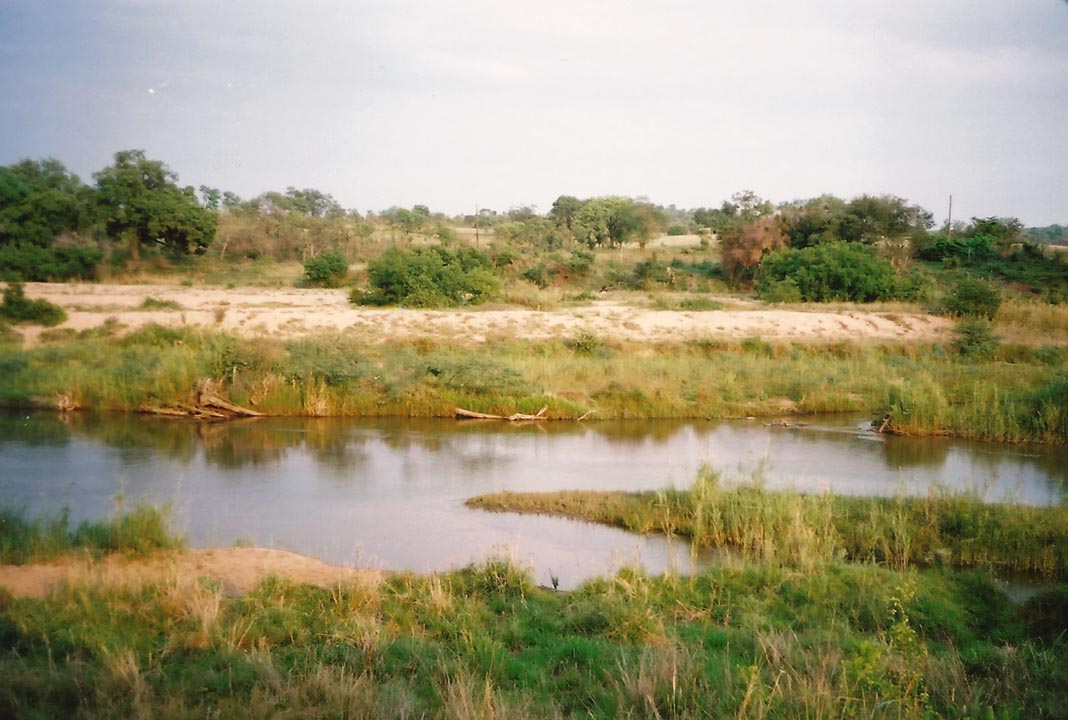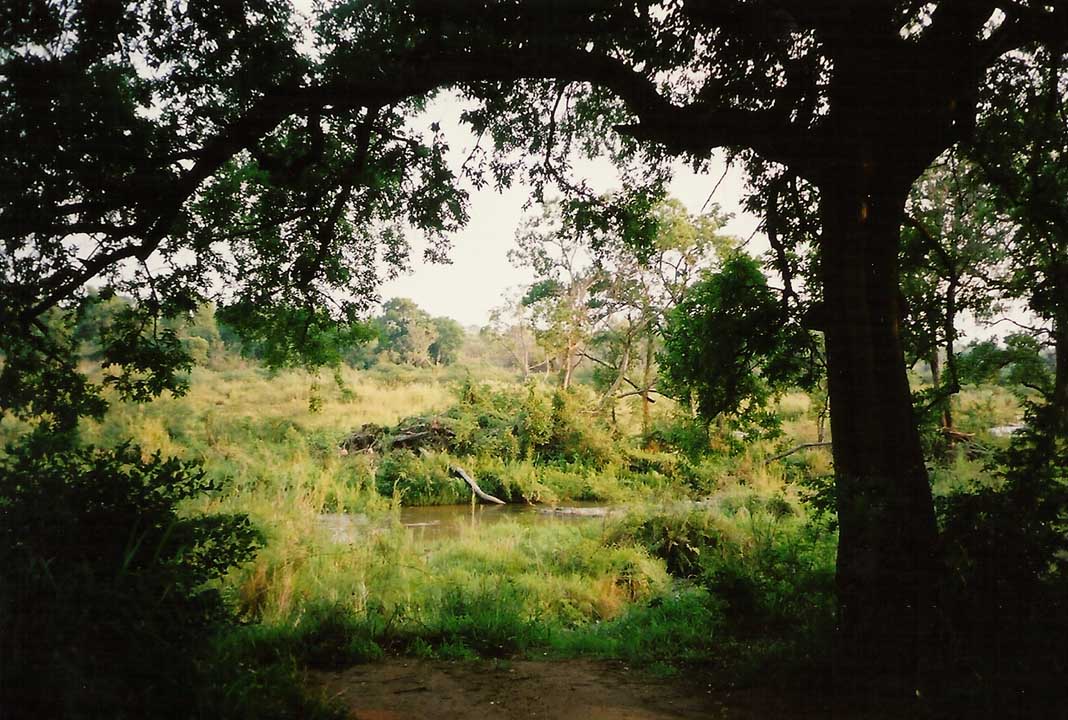 Sabie river low level bridge showing the extent of the 2000 floods.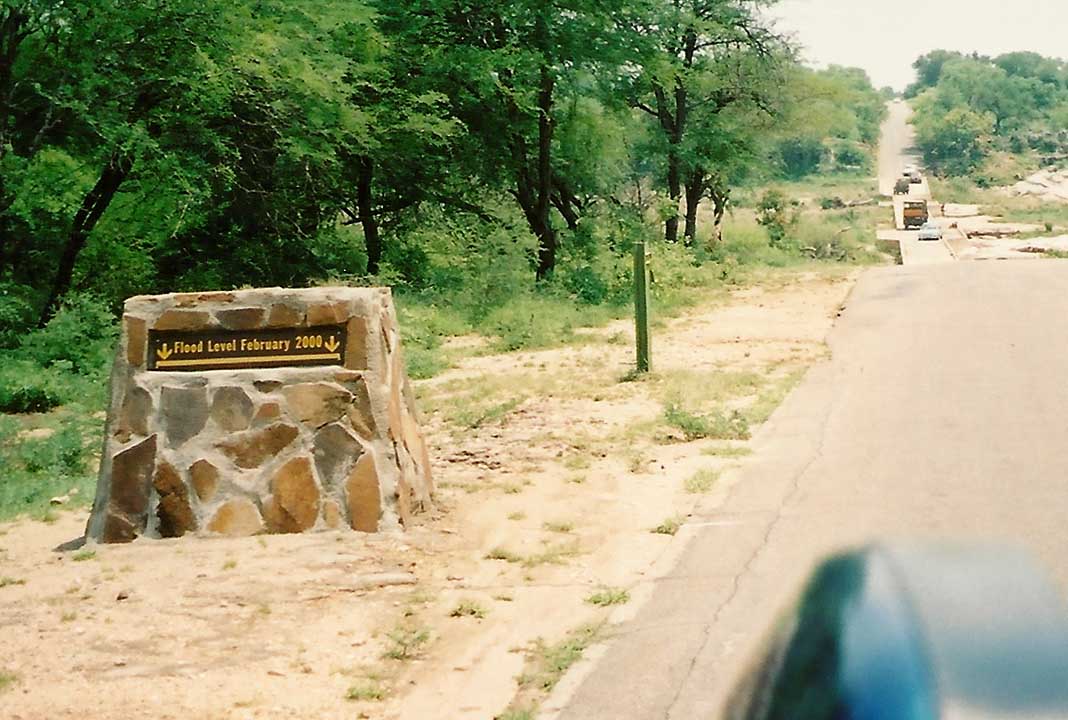 Marabou stork on the Sabie river - a gathering of Marabou should be called an Undertaking....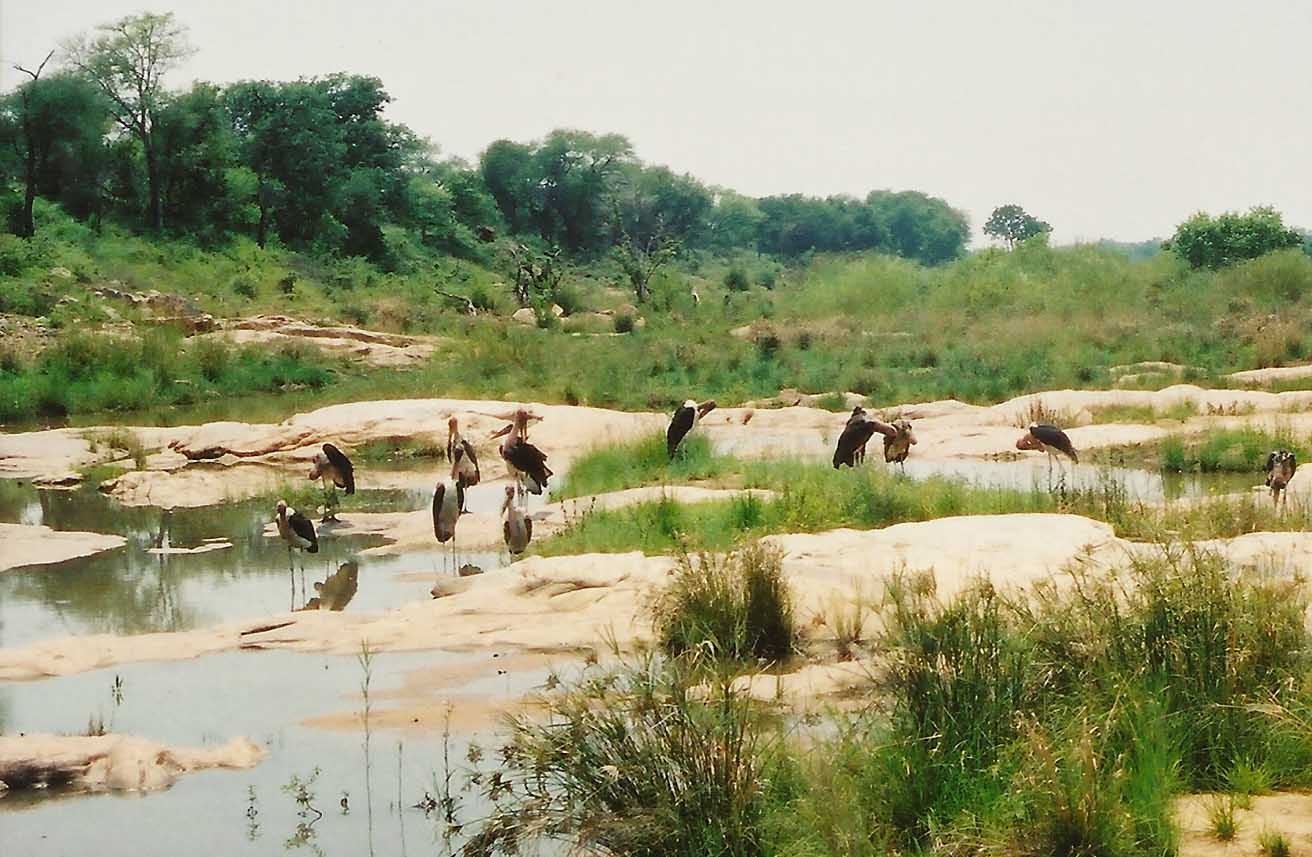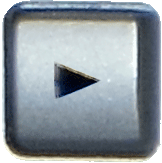 All pictures &copy 2006; Bill Osborne and Heather Cameron Billos.ca V7.5.06